Boston Marathon

"I just know that by doing the marathon and passing by so many Boston landmarks and neighborhoods that we've been to with her, I'm really going to feel her spirit."
When Andrew Kaczynski starts his Hopkinton Boston Marathon run on Monday, he knows he will feel the spirit of his daughter, Francesca, with him.
Boston is where the CNN reporter and his wife, the Wall Street newspaper journalist Rachel Ensign, moved when their then 6-month-old daughter was diagnosed with an extremely rare and aggressive brain tumor.
They wanted to give him the "best shot" possible at Children's Hospital in Boston.
It was in Boston that Francesca, nicknamed "Bean", "Beanie" and "Beans" by her parents, captured the hearts of nurses and doctors with her smile. While she was in treatment, her parents took her for a walk along the Charles River.
They read to her "Make way for the ducklings" and took her to see the statue of the Mallard family in the public garden.
"She was so happy," Kaczynski told Boston.com. "She was just the smileiest baby, and it was hard to find her without a smile."
Francesca passed away on December 24, 2020. She was 9 months old.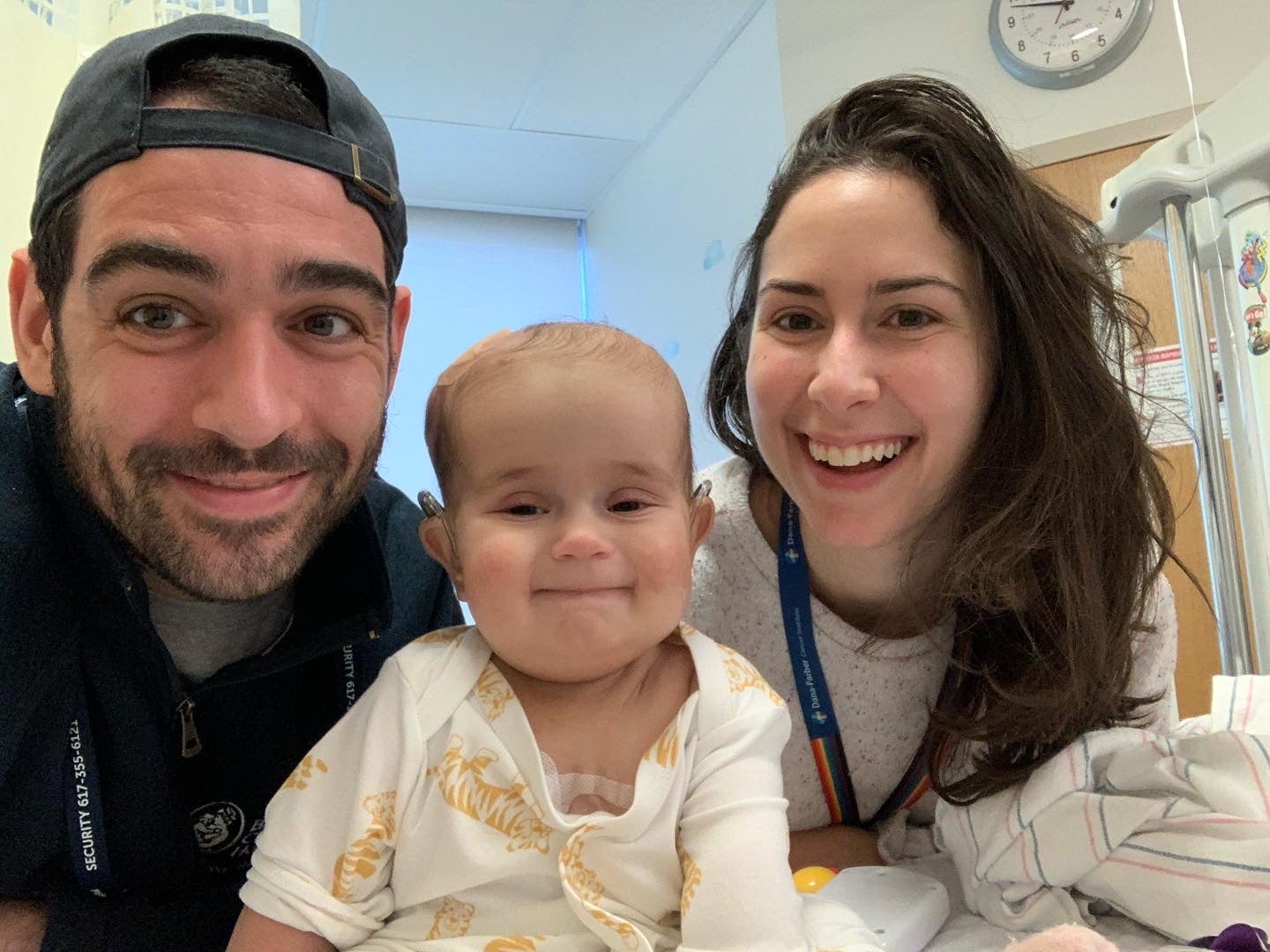 Since Francesca's death, Kaczynski, editor-in-chief and founding member of CNN's Kfile, and Ensign have been dedicated to raising awareness about pediatric cancer and raising funds to support research in her memory.
Donations have poured in to support their effort, Team beans, in the days following her death, and since then the couple have raised over $ 1.3 million. The money goes to establish a new program, the Team Beans Childhood Brain Tumor Fund, which will support the Infant Brain Tumor Program at the Dana-Farber Cancer Institute.
The couple raised funds for the Pan-mass challenge to support the new program when Kaczynski decided he would lead the Boston Marathon 2021 for Team Beans to support Dana-Farber and the Boston Children's Hospital.
For the race, he gathered the names of other young cancer warriors to wear on the back of his Team Beans t-shirt. Every kilometer of his run is dedicated to a child with a name on his shirt.
When he appealed to parents to share their children's stories with him so he can include them in his run, he received over 200 submissions.
"I was so overwhelmed with the response," he said.
Ahead of the marathon, Team Beans raised thousands of dollars selling the shirts, and Kaczynski shared the stories of the young patients with his thousands of Twitter followers.
"I'm running the marathon not just for Francesca, but for all these other kids," he said.
Kaczynski said he knew thinking about the names would help him finish Monday's race if it got tough.
"Francesca died of cancer," he said. "Every day there is another child in America who is like her. There is another child, or another parent, or another family who receives the terrible diagnosis, and their life is forever shattered when that happens. He's absolutely broken. And not everyone's story is told the same way as Francesca's.
Very often, families whose lives have been affected by childhood cancer just want to be seen, he said.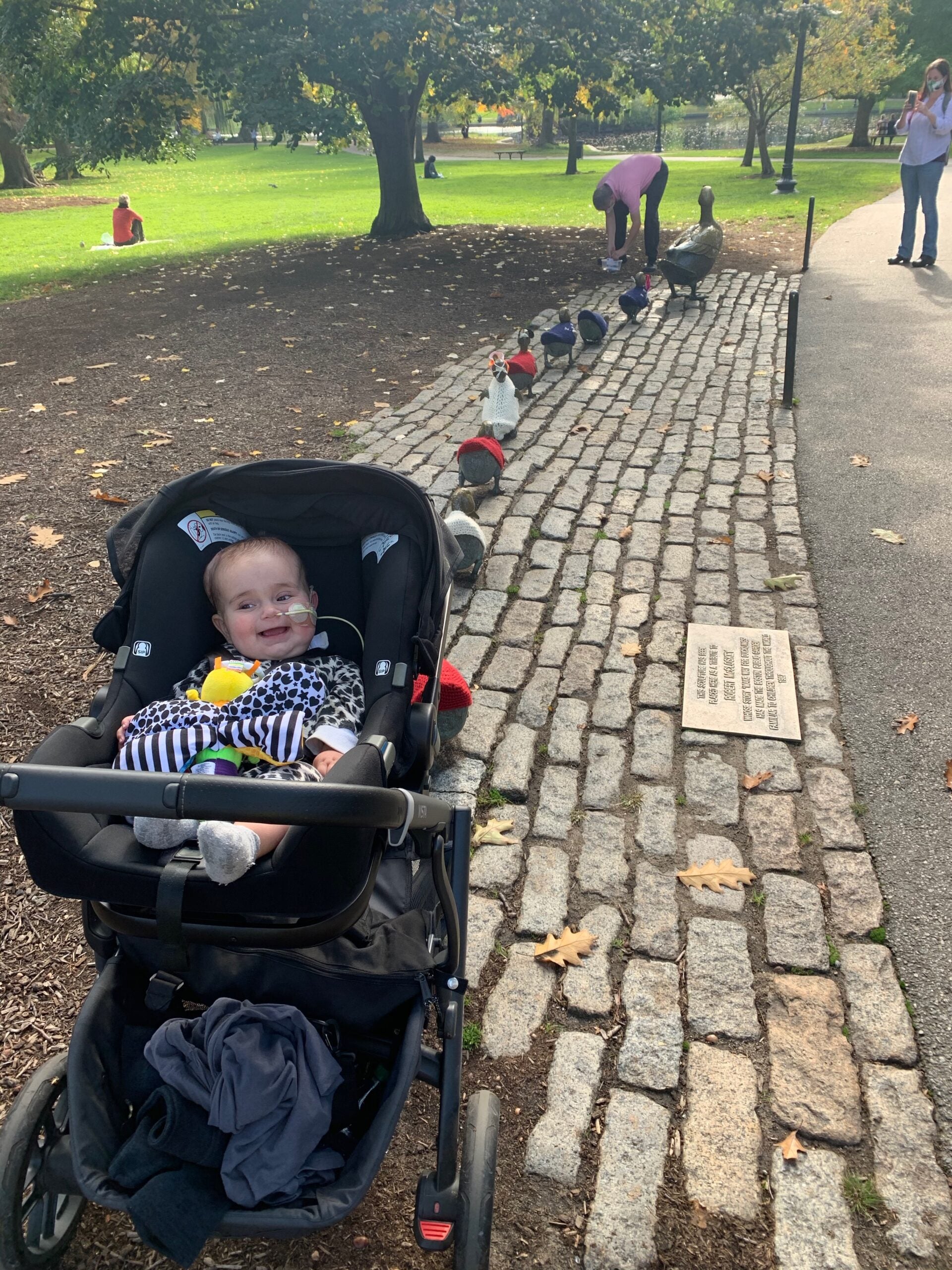 That's why he shares as many stories as he can.
"We just want to be seen and recognized that we are real people and that our children were real people," Kaczynski said. "And don't just push childhood cancer away in that box of something horrible that happened to someone else but won't happen to me." That's part of why I try to keep it front and center.
If the realities and experiences of families affected by pediatric cancer are not shared and championed, he said more funding, better legislation and greater awareness of the disease would be lost.
Because childhood cancer can often make people uncomfortable, they look away, he said.
"There will be people who will want to support you but say things like, 'I can't imagine your pain,'" Kaczynski said. "And for a lot of people who have seen a child die, when they hear something like that, what they really hear is," I don't want to imagine your pain. Because when you hear someone say, "I can't imagine that," you imagine it right then and it's so terrible you don't want to. People don't say things like that to be cruel or anything like that. People are trying to sympathize with you. But it can also be so insulating. And with something this horrible, you want to push it away and see it as something that can't happen to you.
But it can happen to anyone, he says. Childhood cancer strikes at random.
"It's also part of why I think we need to do a lot more, so that if this happens to you, there are better solutions, cures and treatments," he said.
Kaczynski stressed that his goal is not just to raise funds. He and Ensign want to raise awareness that childhood cancer is "extremely" underfunded.
"I want people to know that we can't do this, we can't find a cure unless we have the money," he said. "And it's not coming from the private sector, so it's up to us to move forward."
Because there are fewer patients diagnosed with pediatric cancer each year compared to other types of cancer, there are not as many financial incentives for pharmaceutical companies to invest in research and development. drugs, he said. Meanwhile, only around 4% of annual government funding for cancer research goes to childhood cancer, according to the National Pediatric Cancer Foundation.
This is why it has become so important for families to fundraise for research, he said.
And that's why the support he and Ensign have received means the world to them.
"The support that we are getting and continue to get gives me a lot of hope," he said. "I am filled with a lot of hope because progress is being made in the treatment. Even though it's difficult because Francesca has passed away, I also have some hope that our money will help advance these treatments, especially at Dana-Farber, for brain cancer in young children. .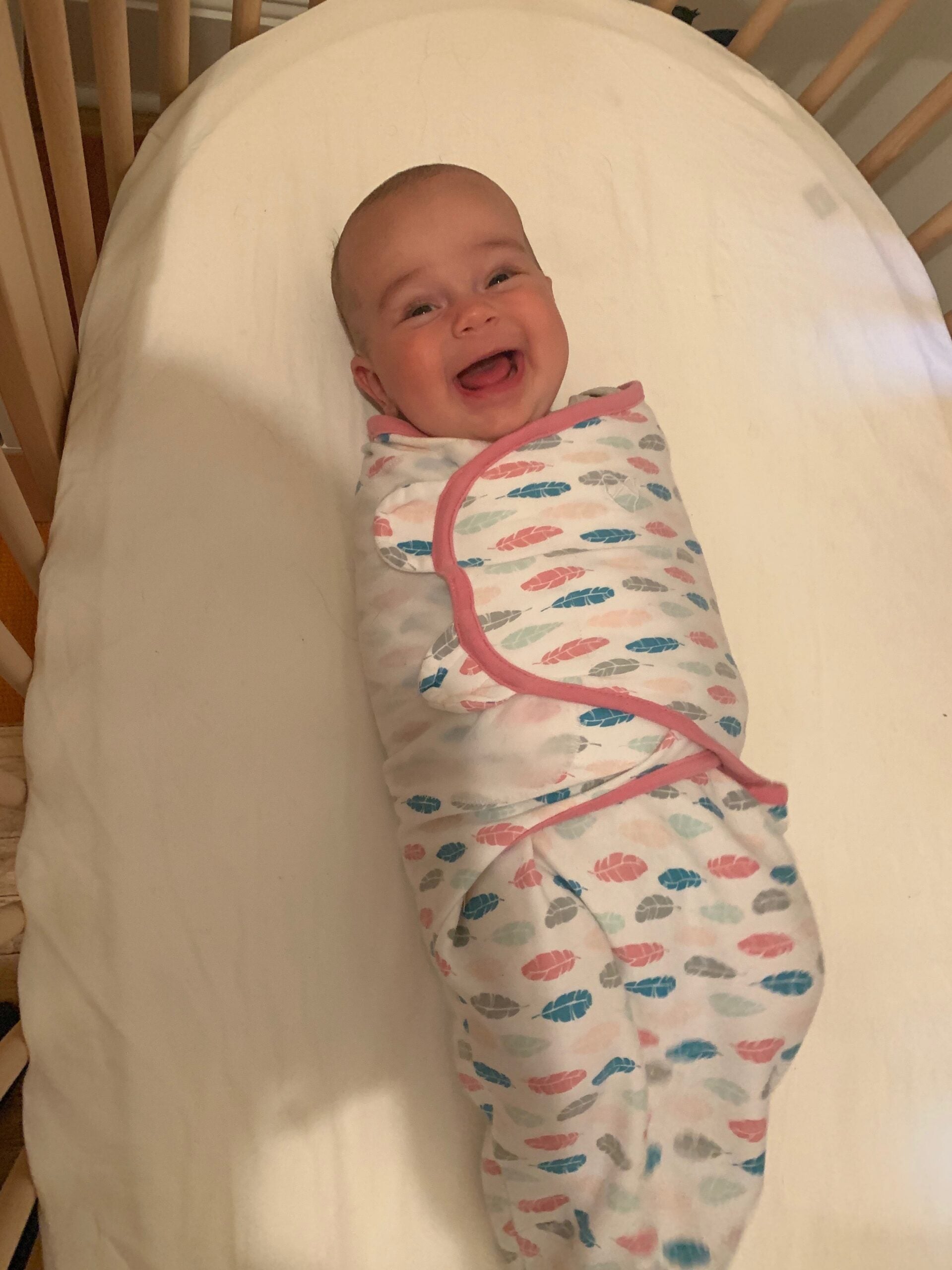 This is the legacy he wants to build for Francesca, knowing that she hasn't had the chance to create his own.
"Francesca was a real person, and she will always be a baby to me," he said. "Her life really mattered, and I want to make sure that matters – it's part of the legacy I want her to leave is that she leaves her fund to Dana-Farber… and can help fund brain tumor research, even if it's just incremental, to get better results for other children. It would be such a strong legacy she would leave behind.
Kaczynski and Ensign returned to Boston in August, their first visit since Francesca's death, to fundraising with the Jimmy Fund Radio-Telethon at Fenway Park. During the trip, Kaczynski went for a run, going from Fenway to Jamaica Pond via the Emerald Necklace.
Training for the marathon, Kaczynski said running was therapeutic for him in his grief. It has helped a lot emotionally, he said.
And although the Boston Marathon is his very first race, in the days leading up to the race, the reporter said he felt confident. He always wears a Team Beans t-shirt when running.
Whenever it gets tough, he thinks of Francesca and the other names on his back to pass.
It was during the August race in Boston that he felt something different, a glimpse of what he imagines he could experience in his 26.2 mile run on Monday.
"I just felt Francesca's presence very strongly for the first time in a long time," said Kaczynski. "And it was really such an experience for me to feel that. I could really feel her spirit, and I just know that by doing the marathon and running past so many Boston landmarks and neighborhoods that we've been to with her, I'm really going to feel her spirit. I was getting emotional, and I was getting emotional just talking about it.
He knows that the race will be emotionally difficult but also rewarding.
"This city was so good for us, and we raised so much money," he said. "And to be able to do something to [Francesca's] legacy and helping bring money to her fund at Dana-Farber means a lot to me. We have had such support from so many people in Boston and around the world who are doing this. "
You can support Kaczynski's Boston Marathon fundraiser here or by purchasing a Team Bean's T-shirt here.
Newsletter Sign-Up
Stay up to date on all the latest news from Boston.com